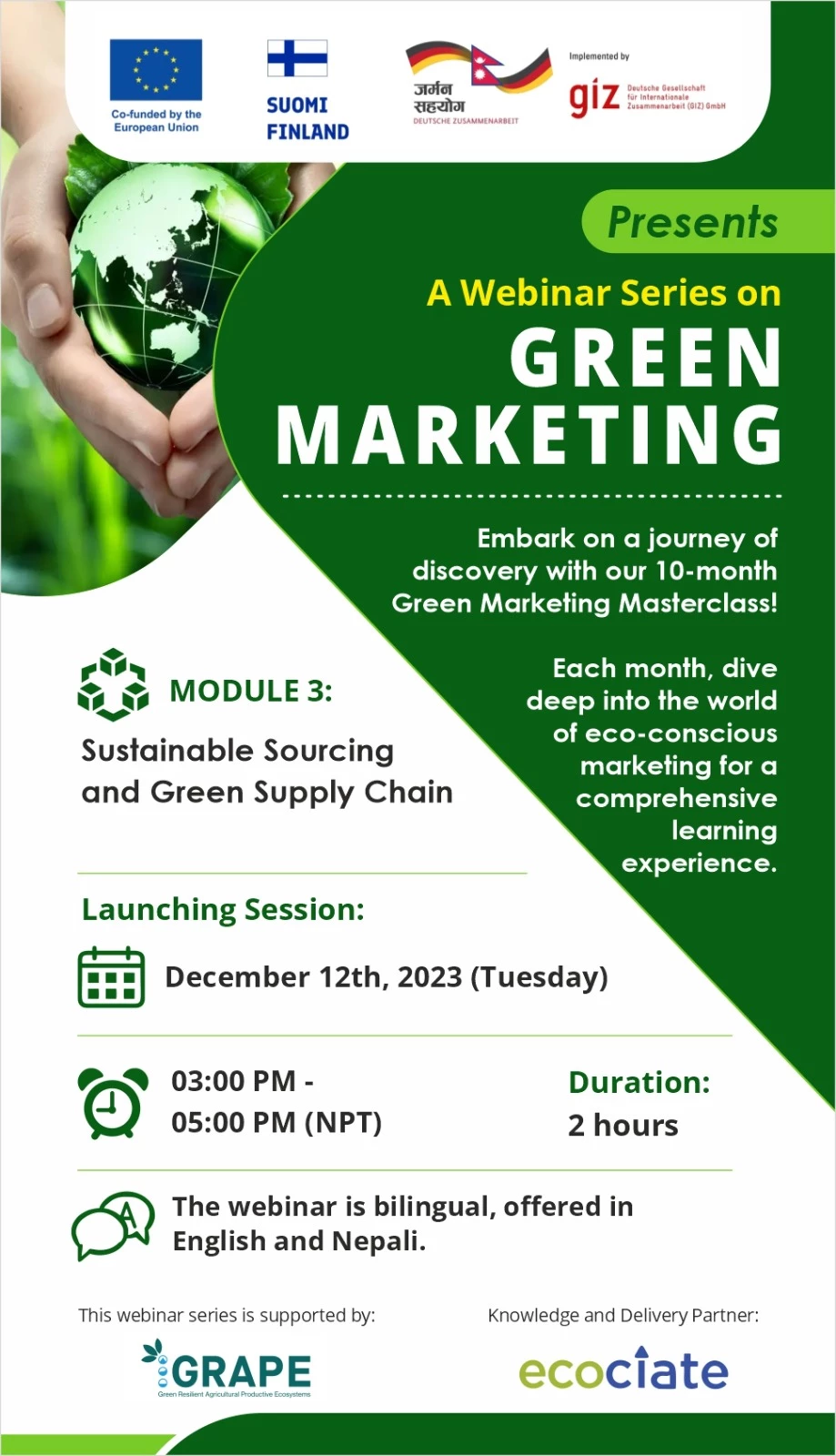 12 December
online
Webinar on Sustainable Sourcing and Green Supply Chain
Join us as we explore sustainable sourcing and Green Supply Chain in our upcoming webinar series on Green Marketing.
Click the link below to join the Webinar :
Passcode: 769294
Webinar ID: 898 4064 0169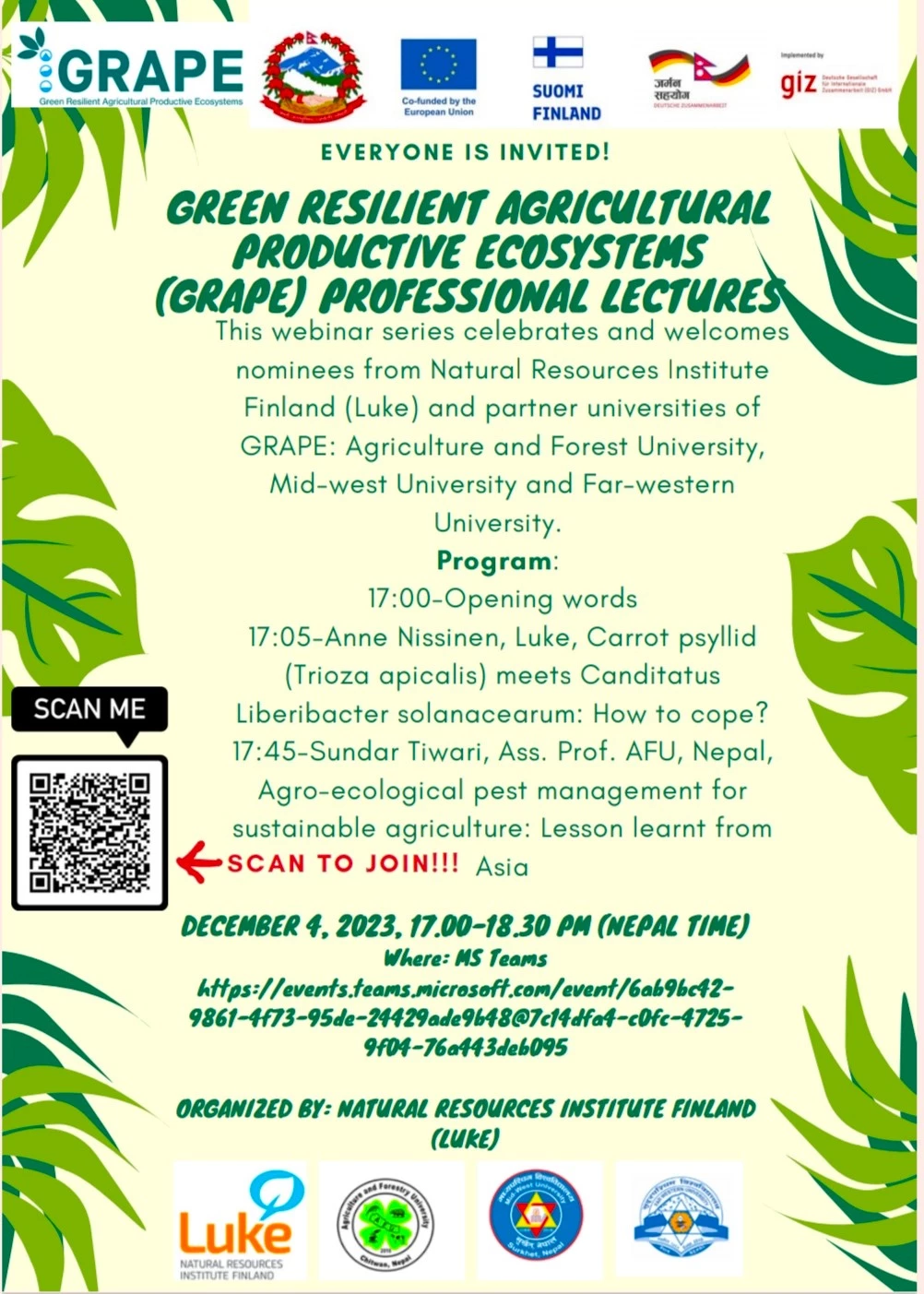 04 December
online
GRAPE Webinar #4
Let's dive deep into the world of agro-ecological Pest Management and Carrot Psyllids—tiny insects affecting carrot crops and coping strategies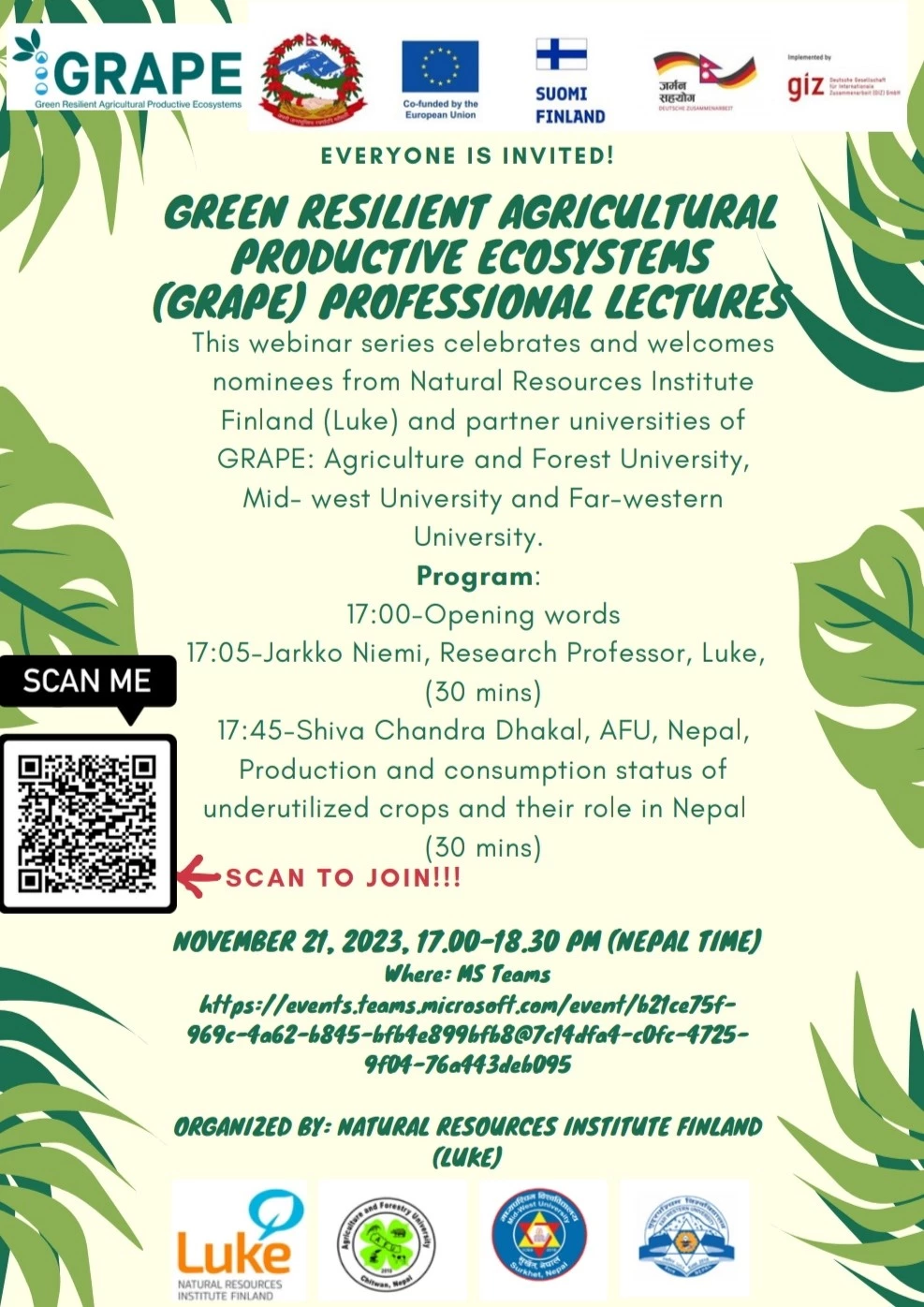 21 November
Online
Webinar on underutilized crops
Join us for the GRAPE Webinar Series!
Explore insights from Natural Resources Institute Finland (Luke), and GRAPE partner university, with talks by Prof. Jarkko Niemi and Shiva Chandra Dhakal on underutilized crops in Nepal.
Don't miss out on this enlightening session! Scan to join.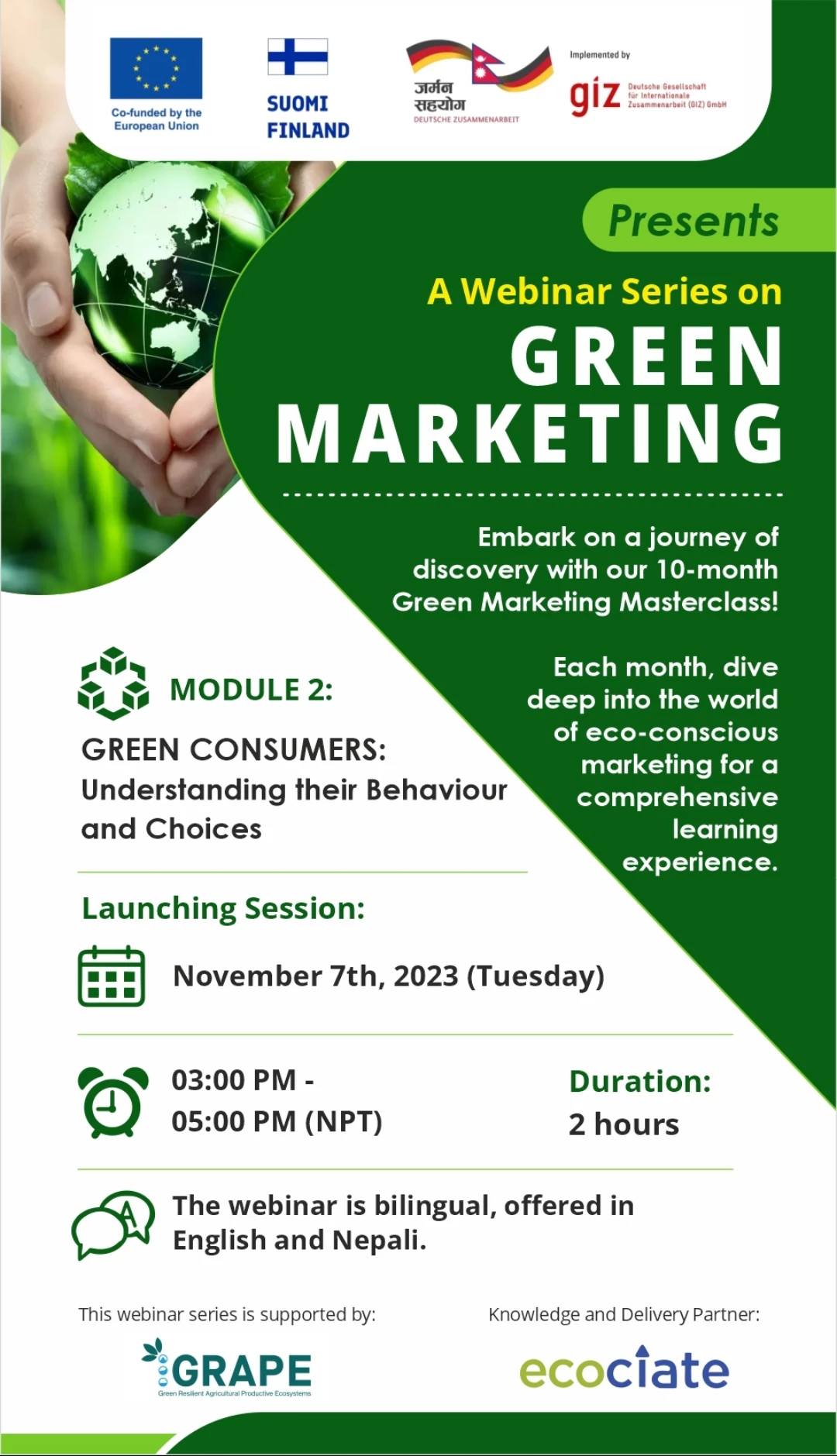 07 November
Online
Green Marketing Webinar
Uncover the insights of Green Consumers with us in our greenmarketing webinar!
Join as we analyze their behavior and choices to shape a more sustainable marketing landscape.
Please click the link below to join the webinar: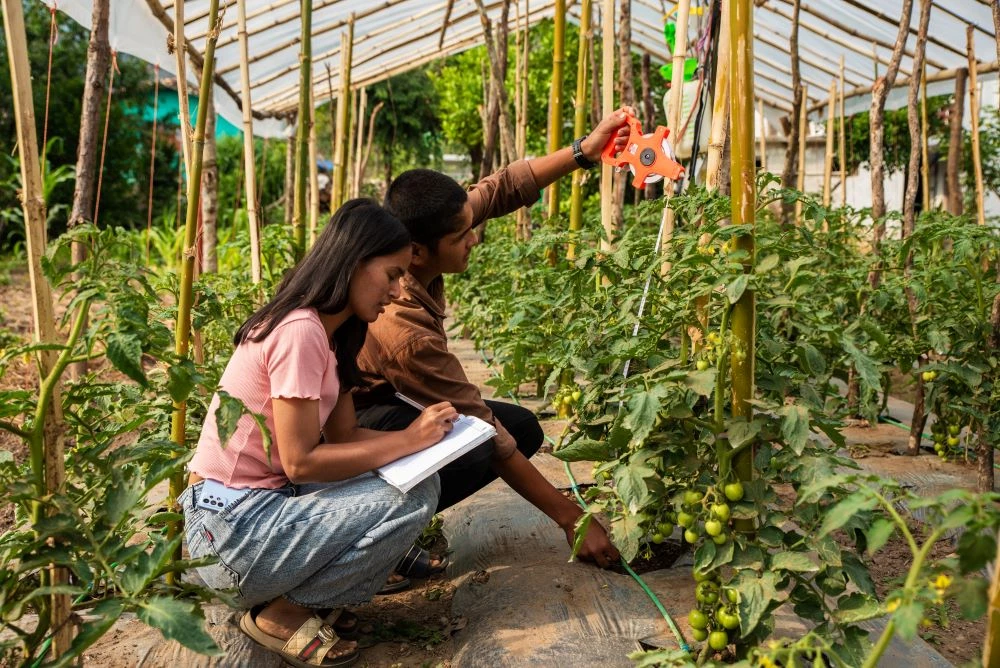 01 November
Hasera, Kavre
GRAPE students' exchange programme
The programme provides co-learning for the students,
provides opportunities for universities to collaborate, and
aims at imparting practical knowledge on natural resource
management, climate resilient agriculture, et al.
The programme takes place on November 1–6, 2023.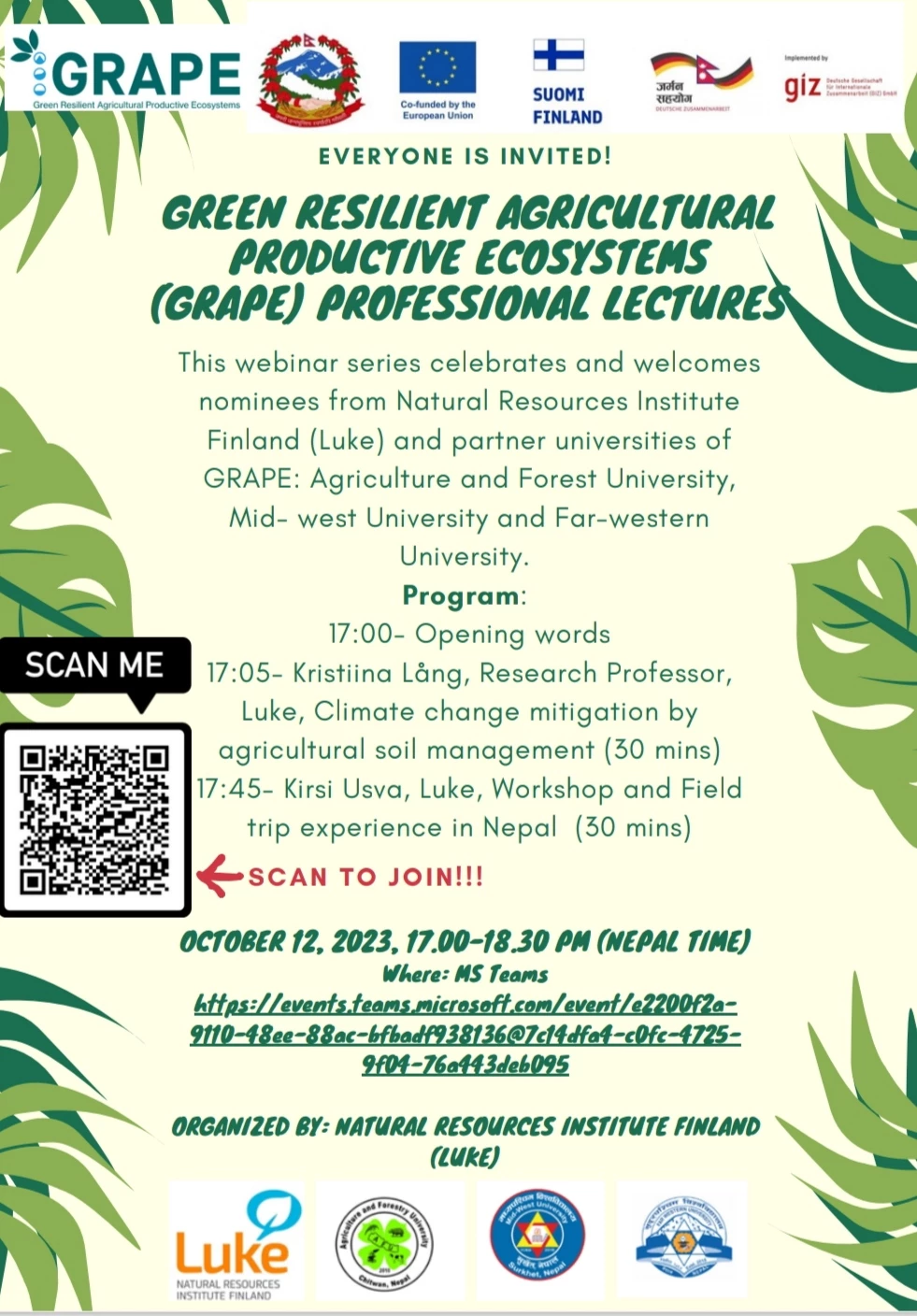 12 October
Online
GRAPE Webinar
Join us for an insightful journey into sustainable agriculture!
Explore climate change mitigation strategies with Kristiina Lång, Luke Research Professor, and embark on a virtual adventure through Nepal's agricultural landscapes with Kirsi Usva.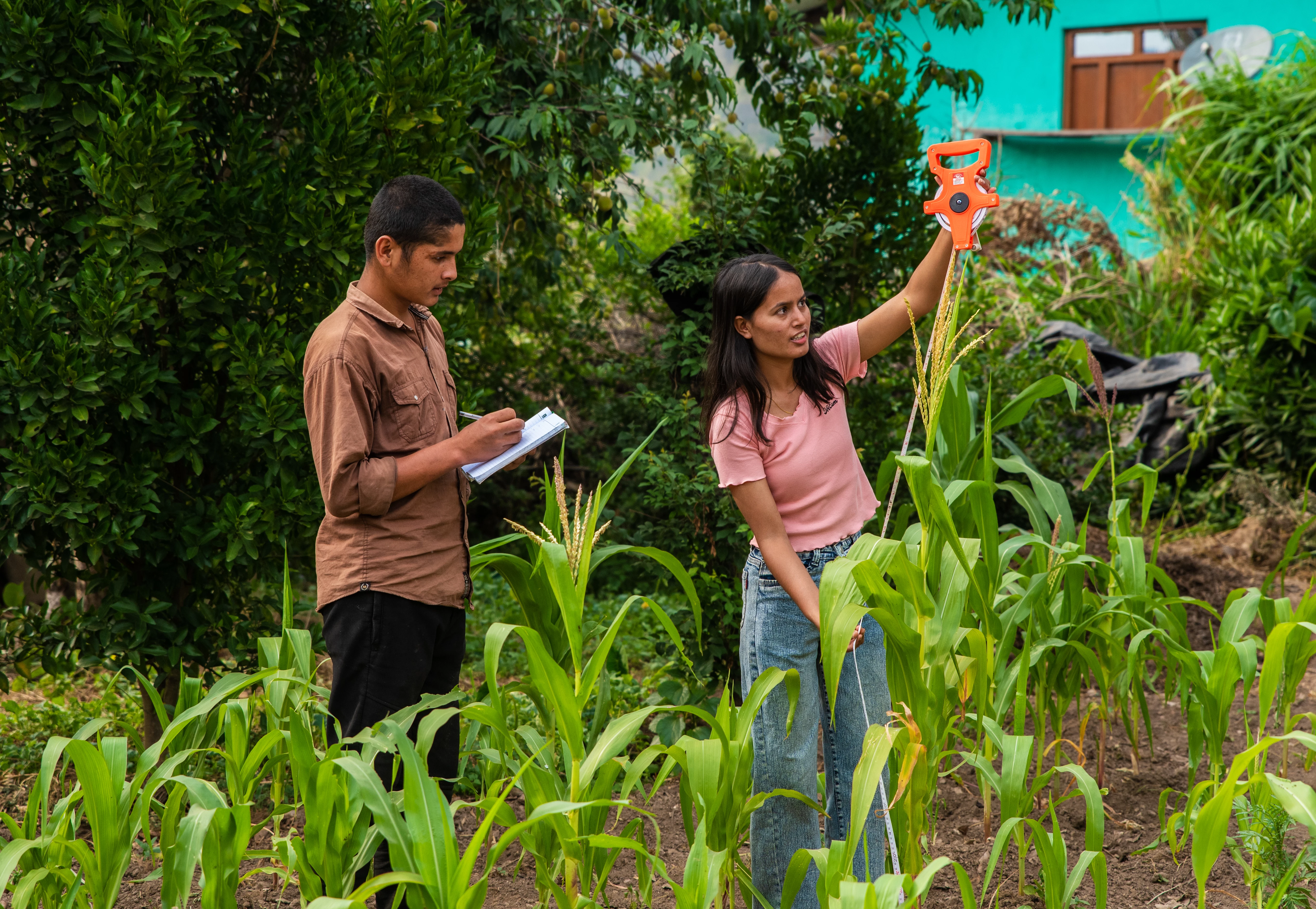 25 September
Kathmandu
Autumn School for Agri-Intermediaries
The autumn school is a 5-day programme that offers sessions on specific topics in an interactive format consisting of lectures and mostly practical sessions. The sessions will be facilitated by GRAPE partners who have hands-on experience in practicing CRA approaches and practices.
थप हेर्नुहोस्